If you've seen our #MSRBodyPositive video, you might be curious about the ladies featured in them. In this 'Get To Know' series, we find out more about what makes these ladies an interesting bunch.
14.3.19 • By Aishah Azali
This superwoman is the only mother among the ladies. With her 2 kids, she spreads her love of all things Disney to them. She knows every classic Disney song by heart and continues to sing her heart out with her little ones. Ayesha even has aspirations of visiting Disneyland Florida to be among the characters she loves.
When she's not busy chasing people at her job as a social media head, she is busy chasing her kids who are chasing pokemon at parks around KL.
FUN FACT
Her middle name is Frances which comes from a long tradition of first-born daughters being given that name, derived from her father's side of the family.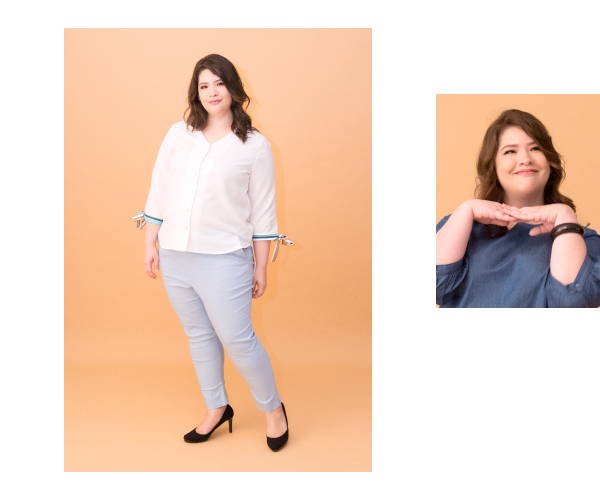 Be comfortable in your own skin. Be proud of what works for you because you know yourself better than anyone else.
- Ayesha Frances Adam
---
---
Cindy is an engineer by day but loves to create contents of empowerment, beauty, fashion and food on her social media. She's a culinary goddess, cooking up healthy and beautiful dishes using unique ingredients like blue pea flowers.
The entire process of cooking from prepping to cooking and styling is what makes it enjoyable for Cindy. It bears similarities to her day job where a lot of organising and coordinating is involved.
FUN FACT
Cindy does not take chilli in her food and cooking but she is a big fan of curries. So she has this odd habit of eating her nasi lemak without sambal but with curry!
Every woman should portray her true self. Don't be limited to people's perception of what you should look like .
- Cindy Tong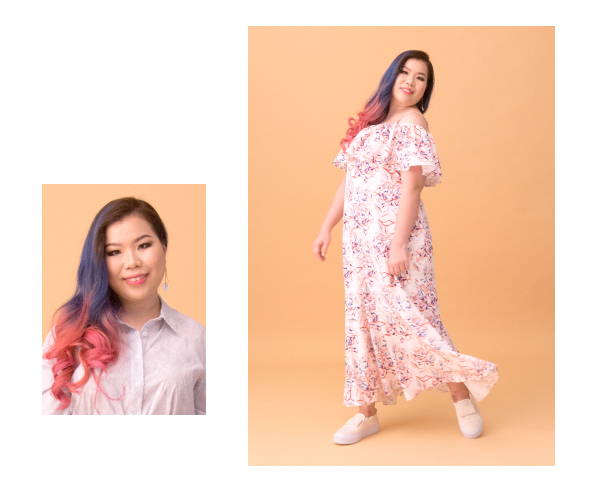 ---
---
Mira is an ambitious lady who believes in pursuing her dreams against all odds. This is evident in the opening of her family's cafe in Sepang. Straight out of university, Mira and her family opened Bloomingdales Kitchen featuring homemade western cuisine and their love of English-style interior.
When she's not managing the cafe, Mira spends her time listening to k-pop music. She cites BTS as her favourite band thanks to their catchy songs and good looks.
FUN FACT
Mira is big on languages. Apart from Malay and English, she actually thought herself to speak Korean and Japanese. No doubt this was fueled by her interest in everything k-pop.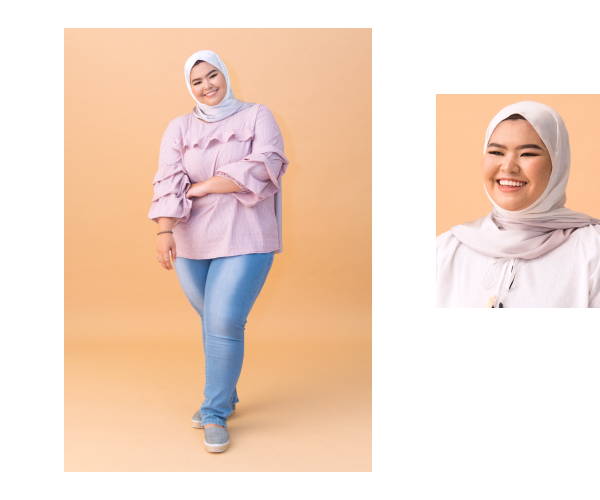 Confidence is being able to walk without any feeling of shame, to present yourself well in a positive and beautiful manner .
- Mira Mokhtar
---
---