---
Visit any Asian-themed art-deco store around the globe and you'll likely find an instantly recognisable poster. You know, the one where your eyes can't help but be drawn to the woman in it, dressed to the nines in her gorgeous form-fitting dress.

She's wearing a qi pao, of course. This quintessentially Chinese garment has fascinated the fashion world for centuries, and has even recently evolved into a social media trend.
But did you know there's more to this dress than just superb tailoring and TikTok videos?

Ladies in the Qing Period dressed in earlier characteristics of the qi pao, with wide sleeves and longer skirts
More Than Just a Dress: A Brief History
It began with the Manchus.

During the early 16th-century Qing Dynasty, a chieftain created the Eight Banner System to organise warriors into eight different groups, each under its own banner and flag.

While living under the System, the Manchus - an ethnic minority in China - distinguished themselves from other citizens by wearing different clothing. The men wore chang pao (long robes) while the women wore qi pao. But the qi pao during this period was very different than the current style. The Manchu women's qi pao was loose, fully covered in the arms and legs, and weighed heavily due to multiple layers.

So how did it become the slinky one-piece we know and love today?
The "evolved" qi pao of the 1920s-1960s, with masculine fashion elements and Western inspiration - all of which has set the standards for today's modern times

An Answer to the Call of Liberty and Equality
Enlightenment followed the end of a period that was oppressive towards women. With the creation of a new society, women across China became more emboldened to shout out for liberation and equality.

What they wore was included in this protest. Influenced by the West and other teachings, the empowered women shed the two-piece robes they were previously told to wear. They cut their hair, unbound their feet, and adopted the men's one-piece chang pao as part of their daily clothes - a feat they were once forbidden to do.
Very quickly, the qi pao became a political statement for the promotion of gender equality. It was so widespread that by the 1930s, the qi pao was normalised and had ceased to be a political tool. It was now worn by women from all walks of life, from Shanghai to Hong Kong to foreigners that were attracted to the style.

And it's still being celebrated to today, evolving with the times and forming different versions such as a qi pao top that could be worn with jeans, or even a qi pao-influenced baju kurung that is able to cross cultures and borders.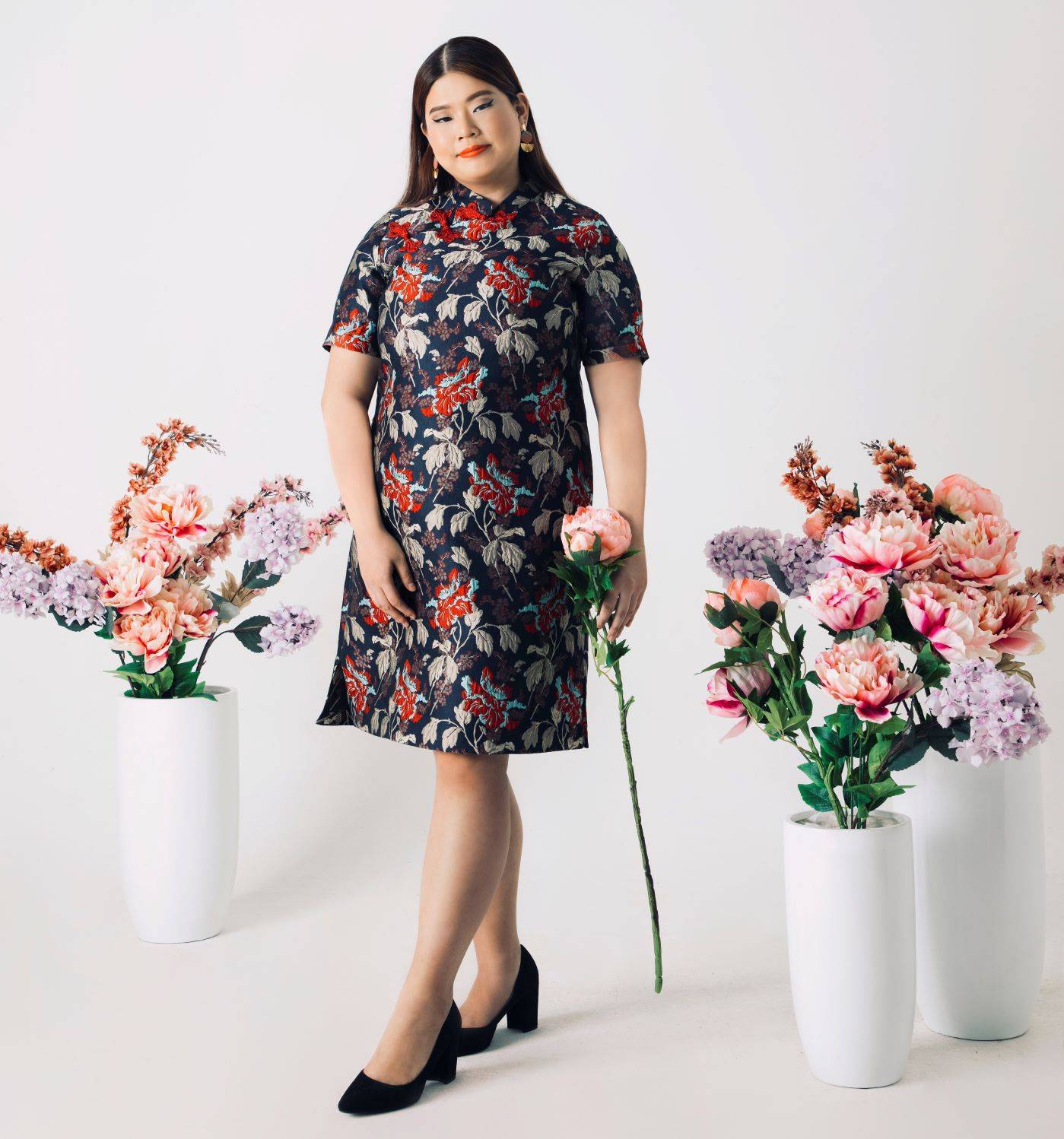 Qi Pao vs. Cheongsam: Is There a Difference?
The Mandarin term qi pao and the Cantonese term cheongsam are often used interchangeably because they're usually the same garment, with differences rooted in location and dialect.

The key difference also lies in the fact that cheongsam usually refers to a long dress or robe worn by both women and men, while qi pao, particularly the shorter and tighter dress, is exclusively for women.

You learn something new every day, right?
Can Plus Size Women Pull Off the Qi Pao?
YES!
Any style can be adapted to suit a person's needs and taste, and that includes the qi pao.
It's one of the biggest misunderstandings that curvy women should stay from the qi pao or cheongsam. A garment that was created to showcase a woman's charm, it's not the figure that's important when it comes to the qi pao - but the personality.

So whether you opt for a longer and looser qi pao, or one that lovingly hugs your curves, go boldly with confidence, poise, and grace.

And remember, you're not just wearing a pretty garment; you're also wearing an important piece of history that proves women do not and should not need to limit themselves.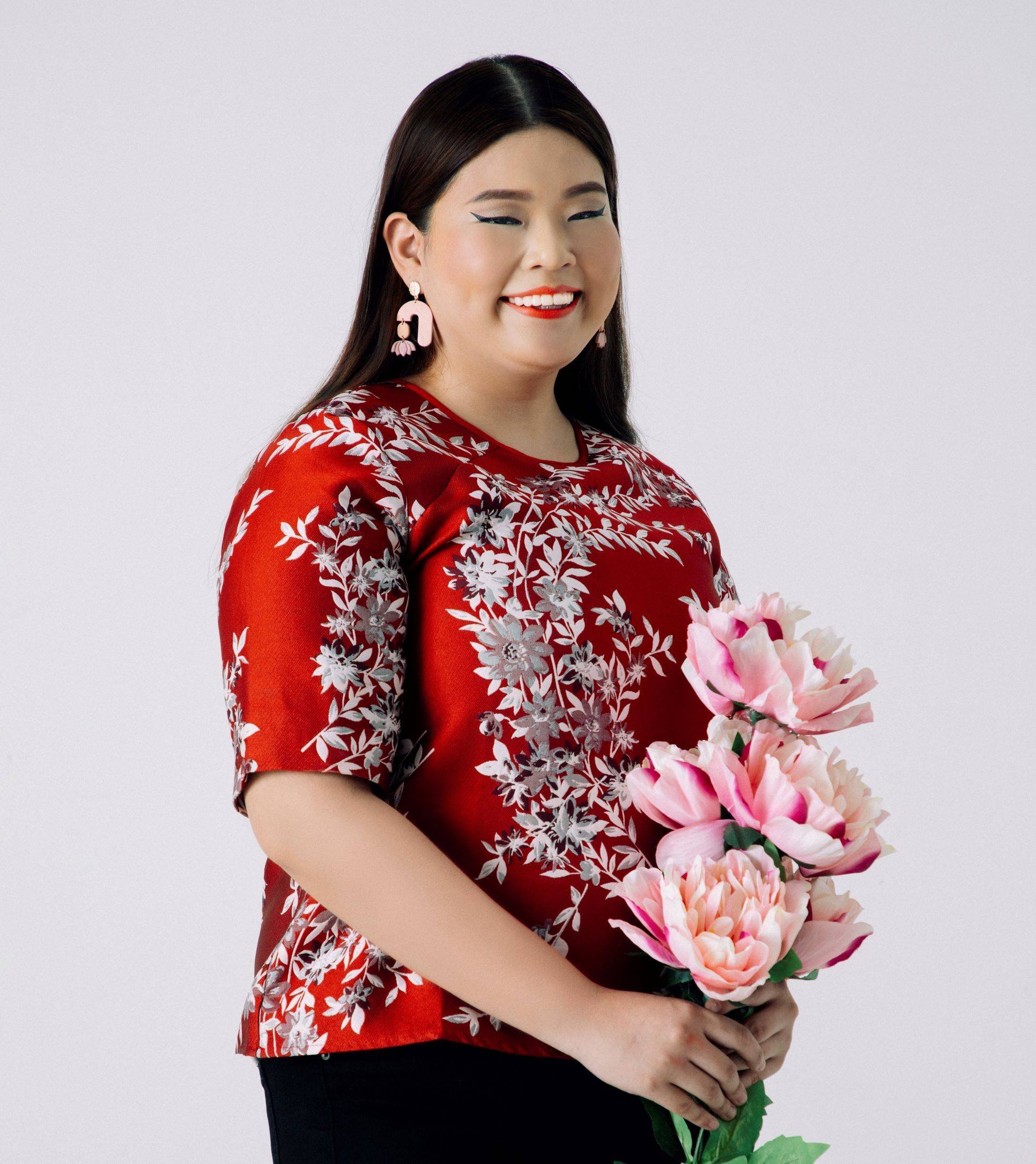 ---
Get your Qi Pao and more CNY-inspired outfits from our Roar Into Spring CNY 2022 Styles!