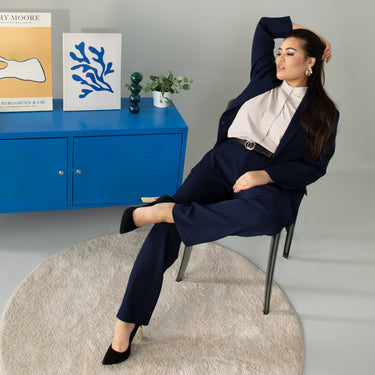 BE A PART OF MS. READ
We take ownership and pride in what we do for our brands. What matters to us is the service and experience we give our customers. Importantly, we care about the quality of our clothes. This means manufacturing garments ethically produced by people we trust and respect. If you are passionate about your work and you got the right attitude, we are looking for you. Please check our open positions below.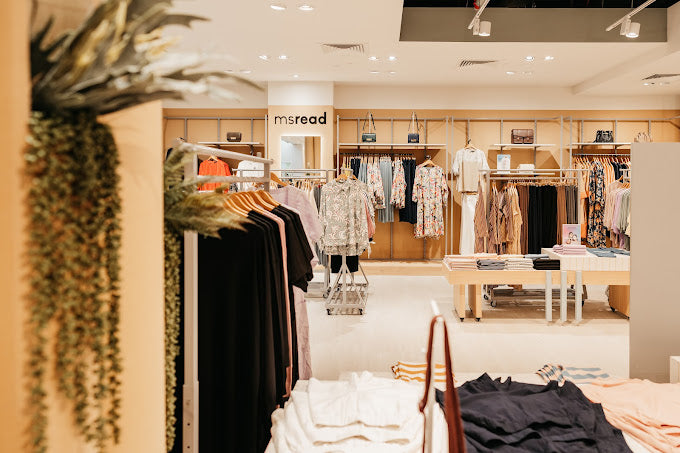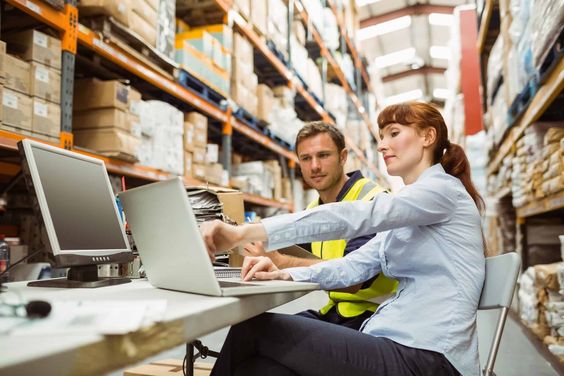 WHAT'S YOUR PASSION?
Explore our career areas and design your own dream job!
Content Writer

JOB SUMMARY


As Content Writer, you will be responsible for conceptualizing engaging content for our brand's B2B and B2C communications and providing creative copy solutions across the different marketing channels. You will be involved in all parts of the content creation process driven by a deep understanding of the brand's core customer and ability to problem-solve with internal and external teams within the business. Reporting to the Art Director, you will continuously improve the quality and monitor the performances of existing content; flexing between different styles, formats, short blurbs as well as long-form content and catchy headers adhering to the brand's tone of voice and style guide.


KEY RESPONSIBILITIES


• Understanding what motivates and influence the buying decision of the brand's core audience and leveraging social media to build brand loyalty and grow its business
• Independently gathering information and using data-driven insights to maximize content usability – develop and produce original and compelling content across all online and offline channels implemented in the different integrated marketing campaigns, with the help of the in-house creative team
• Working with the digital team on further enhancements for the user experience on desktop and mobile, including optimized search
• Managing existing content – evaluating current content and developing innovative approaches for improvement, performing timely update, and archiving what is no longer needed or irrelevant
• Working on multiple projects simultaneously, managing tight deadlines and learning based on edits, feedback, and direction
• Managing brand's social media accounts – sharing content across TikTok, Facebook, Instagram, and available blogging platforms
• Collaborating with the relevant teams to create brand guide or corporate materials – developing and editing content as needed
• Creating process-related content for corporate's internal communication when needed


REQUIREMENTS


You are/have:
• Excellent writing and editing skills with a keen eye for details
• Organized and confident working in a dynamic and fast paced environment
• Pro-active and have good planning skills
• Strong written and verbal communication skills with a good commercial understanding
• Able to solve problems as they arise and spot language inefficiencies or mistakes
• Highly analytical and metrics driven; you live for the data and are excited to optimize campaigns using these insights
• Self-motivated and able to work in a team environment and be a team player
• Able to build cross-functional relationships
• Able to quickly pick-up and learn new technologies, products & systems
• Can thrive under pressure and adapt to change


Languages:
An impeccable command in both English and Bahasa Malaysia (written and verbal). Fluency in Mandarin is a plus.


Education:
Diploma/Degree level in Mass Communications, Public Relations, Journalism, Creative Writing or equivalent/relevant degree or certification.
Work Experience:
Minimum 2-3 years proven work experience in Advertising, PR/ Marketing, Media or in a similar role within the retail industry.


Skills:
• Competent in Microsoft packages (Word, PowerPoint, Excel)
• Experience in using marketing tools such as Google Analytics etc
• Good understanding of SEM/SEO techniques for content optimization
• Good understanding of content execution, content audits and reporting of SEO results


Extra skills we'd love:
• Site mapping and tagging experience is a plus
• Basic HTML knowledge
E-COMMERCE ASSISTANT MANAGER

JOB SUMMARY


This position will be based in our HQ and has no shift rotation. This position requires high drive to ensure all queries (whether they be technical or operational) are acknowledged, attended, and solved.


KEY RESPONSIBILITIES


• Plan and execute the online store from A - Z in various Ecommerce platforms such as Shopee, Lazada, Webstore (SHOPIFY) etc
• Develop programs and initiatives to increase the online transaction rate through increases in customer acquisition, retention and up/cross-sales
• Develop and implement the strategic online marketing plan with the other marketing teams and report based on data analytics
• Oversee on-site content throughout the customer buying journey, promotions, key performance analytics and reporting for continuous site, commercial and campaign optimization
• Manage sales efforts and product promotions by working in partnership with sales and product management to develop the front-end website experience and features
• Help create the content plan, customer journeys and buying journeys
• Online customer experience optimization
• Meeting sales target
• Measures and reports performance of all digital marketing campaigns and accesses against goals (ROI and KPIs)


REQUIREMENTS


• Candidate must possess at least Higher Secondary/STPM/ALevel/Diploma/Advance Diploma in Secretarial or any fields
• Minimum 3 years working experience for this position
• Proficiency in MS Office
• Ability to work independently and with minimal supervision
• A team player with pleasant personality and attitude and able to work closely with all departments related
• Ability to meet deadlines and to take on diversified tasks
• Applicant must be willing to work in KL area
• Ability to work in AGILE environment
• Having good understanding of both market places and running own webstore in the past will be added advantage
HUMAN RESOURCE EXECUTIVE

JOB SUMMARY


Reporting to the Human Resources Assistant Manager, you will act and work as a HR Business Partner (HRBP) with internal teams and external parties to ensure an excellent and optimum HR service standard is maintained and consistent with each brand's goal and values in shared services functions.


KEY RESPONSIBILITIES


Talent Acquisition:
• Administer the full cycle of Talent Acquisition
• Screen and filter candidates that match the Company and role's requirements
• Schedule appointments for the interview, and conduct interviews for the hiring managers (when necessary)
• Perform reference/background checks on the potential candidates as necessary
• Ensure the submission of all declaration forms in compliance with the regulatory requirements and academic certificates/salary slips as supporting documents
• Maintain accurate and up-to-date recruitment and selection documentation
• Ensure the statutory requirement (EPF, SOCSO, Income Tax) are submitted to payroll data-keeping
• Assist in developing recruitment strategies and overseeing timely hiring processes
• Responsible for the end-to-end process of Industrial Training/Internship for students when necessary
Employee Relations:
• Assist in developing and implementing strategies to increase employee engagement within their organization
• Creating surveys to measure employee satisfaction and morale, and distributing them to employees through various channels such as email, phone call prompts, or paper surveys
• Reviewing survey results and helping management create action plans based on their findings
• Evaluating the company's culture and climate to determine if any changes need to be made in order to improve employee satisfaction
• Determining best ways to engage employees, such as through contests or recognition programs


HRA:
• Upkeep employee personal files and systems in a timely and accurate
• Assist in all legal and employment law requirement compliance and consistent execution of HR best practices to meet the Company's strategic objective/business needs
• Support in the preparation of HR-related correspondence letters and documentation. (Offer, confirmation, promotion, demotion, transfer, etc.)
• Provide support to employees in HR-related topics such as leaves, benefits, and other employee needs
• Prepare monthly reports on HR-related metrics
• Performs HR operational tasks that include personnel data administration, organization data maintenance, time & attendance data administration, leave management, and process monthly claims reimbursement
• Perform ad-hoc duties or participate in any relevant as assigned from time to time
• To work closely and reports directly to the Human Resource Manager any person(s) designated by the Management pertaining to all Human Resource matters and issues


REQUIREMENTS


You are/have:
• Able to think critically and strategically about the organization's talent needs and how to develop and retain top performers
• Able to understand and manage one's own emotions, as well as understand and relate to the emotions of others
• Strong analytical and problem-solving skills
• Dedicated, innovative, resourceful, and able to work under pressure
• Foster an efficient, innovative, and team-oriented work environment with a strong drive to excel professionally


Languages:
Fluent in English and Bahasa Malaysia (written and verbal). Fluent in Mandarin is a plus.


Education:
Candidate must possess at least a Bachelor's Degree, Post Graduate Diploma, or Professional Degree in Business Administration/Human Resources or a related field.


Work Experience:
Minimum 1 to 3 years of proven work experience as a Human Resources Assistant/Officer.


Technical skills:
• Excellent knowledge of the Employment Act, 1955
• Basic knowledge of the Industrial Relations Act, 1967
• Proficient in Microsoft Office Suite; Word, Excel, PowerPoint, Outlook, etc. is a MUST
• Well-versed in the Human Resources fundamentals
ASSISTANT MERCHANDISER

JOB SUMMARY


You will be playing a crucial role in the Product, Design & Development department by supporting the merchandising team in planning, analyzing & managing inventory, and product assortments.


KEY RESPONSIBILITIES


• You are responsible in managing daily/weekly/monthly tasks in line with the established procedures of the buying and sampling management
• Supporting the merchandising teams with data entry into the relevant tools or excel sheets
• You are responsible the issuance of processing care label artwork, barcode sticker artwork, sample received, labelling, organizing, and filling documents
• Ensuring the all the accessories and samples are received in time.
• Undertake other duties and responsibility as may assign by the Management from time to time


REQUIREMENTS


• Experience in retail/merchandising industry will be an advantage
• Possess at least a Diploma in Fashion design or related field
• Proficient in using computer and Microsoft Office
• Must be an effective communicator in both written and spoken English and Mandarin
• Proficiency in Mandarin (speaking and writing) is needed
• A team player and able to work independently
• Fresh graduates are welcome to apply.
WAREHOUSE ASSISTANT

JOB SUMMARY


You will be responsible in assisting day-to-day operations of a warehouse. You play a vital role in maintaining inventory accuracy, organizing, and retrieving stock, and ensuring efficient warehouse processes.


KEY RESPONSIBILITIES


• To assist proceed online order
• Orders fulfillment, handling, picking, and packing
• To receive and check the incoming stocks and update the inventory
• Responsible for daily activities of the warehouse operation
• Ensure warehouse and surrounding is clean and tidy
• Perform any ad hoc duty assigned by the supervisor and management


REQUIREMENTS


• At least one (1) year of relevant working experience
• Must possess at least Secondary School / SPM level
• Able to communicate, read and write in Mandarin, English & Bahasa Malaysia is a must
• Be able to follow superior instruction and have a good attitude
Even if you don't see a current opening that interests you, don't hesitate to submit your resume. Once something suitable comes up - we will get in touch!